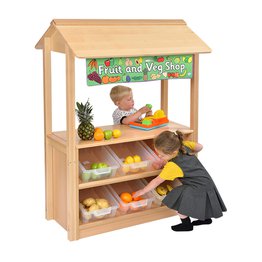 RS Shop Canopy with Angled Tidy and Trays
£425.00
Buy Now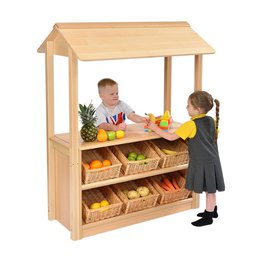 RS Shop Canopy with Angled Tidy and Baskets
£450.00
Buy Now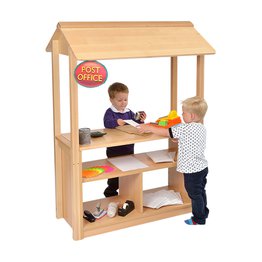 RS Shop Canopy with Open Bookcase
£390.00
Buy Now
---
Children learn through playing & carrying out activities. It's important that children develop basic skills for everyday life when they grow up.
The Encore range of pretend play shopping accessories contains everything you need to let kids set up shop. Whether it's supermarket trolleys for children, pretend play shop tills, or scene ready shopping stalls - we have everything you need.
Shop till you drop and browse our entire range of shopping role play equipment for schools, nurseries and play groups today.